Manage Public Signups
This article covers how to update, add, unsubscribe and subscribe members of the public to receive alerts from your jurisdiction.
Manage your Public Subscribers
From the left-hand navigation, select Manage Public Signups under the Resources setting.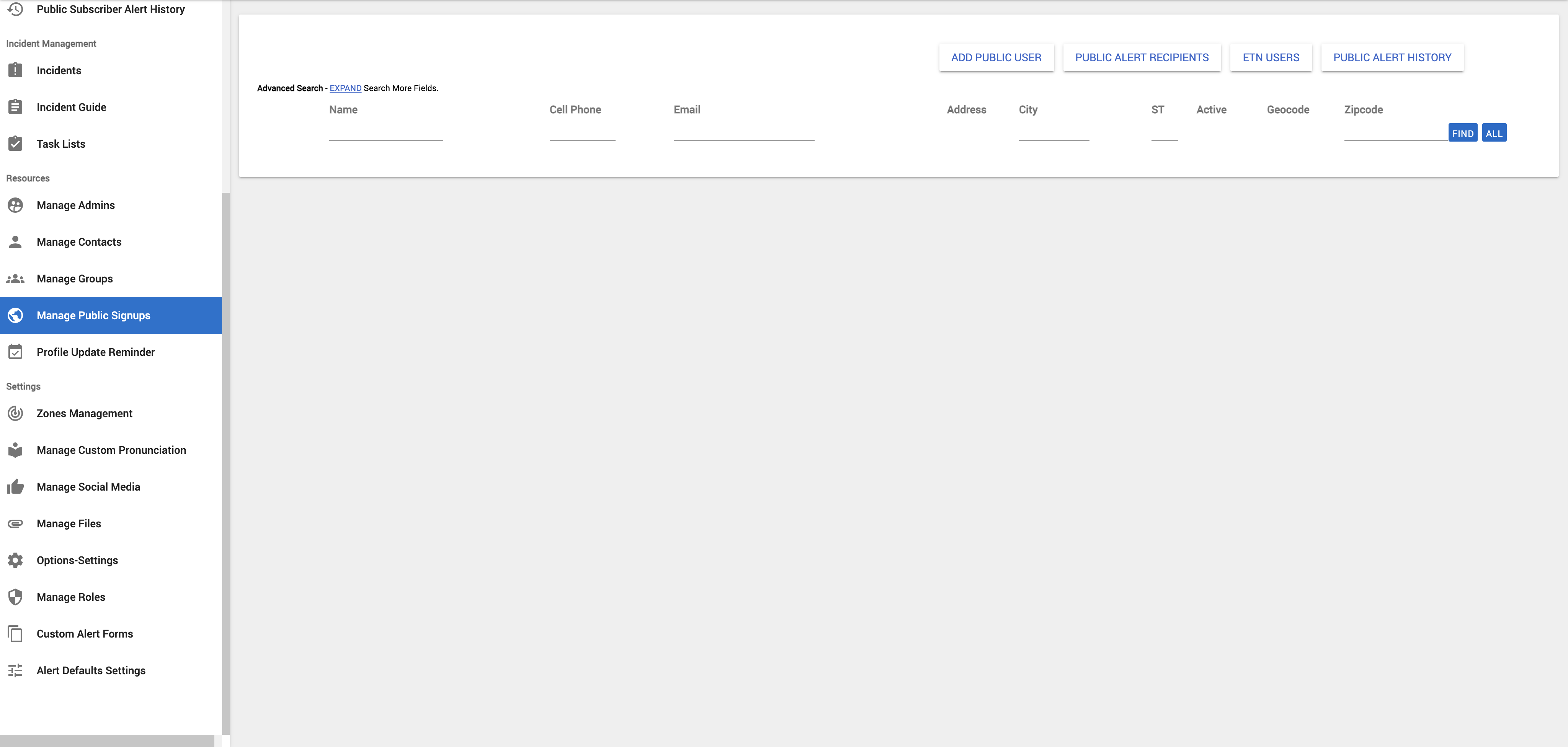 Find the user by searching for their name, cell phone, email address, city, state, and/or zip code.

The fields can be used in combination with each other.

Once a record is located, the page will show whether the subscriber is active, the subscribe date, alerts subscribed to, and any alerts the subscriber has received.

To add a new subscriber, click Add Public User at the top of the screen.

Fill out the information for the individual subscriber you are adding.
At least one contact method is required to save the form.
Be sure to ask the subscriber what types of alerts they would like to receive.

Weather alerts and Customized Zone alerts are available for selection.



Accept the Terms of Use and click Submit.