You can associate a task list with a specific event and activate the task list from Konexus' Critical Event Management Dashboard.
Web UI
Associate a Task List with a Specific Event
Select an event from the Critical Event Management Dashboard's List View or Map View.
Click Activate Task Lists .
Task lists that can be associated with a specific event should be listed under Task Lists.

Click on the task list to review or edit task list details before you send.



If no task lists are currently associated with the event, go to the Manage tab to associate a task list with a specific event.

You can either create a new template to associate with the event by clicking the button, or you can edit an existing template.
Your task list's Category and Incident Type must match the event's Event Category and Event Type. If your event is associated with specific facilities, the task list must be associated with the same facilities.



When you're ready to activate your task list, click the Activate button.
Monitor a Task List
You can monitor an activated task list under the Event card's Task Lists tab or the Activity Feed. Click on the task list title to see specific details.
Please note, you may need to refresh your browser or exit out of the Activities Feed and return before the associated task list is visible.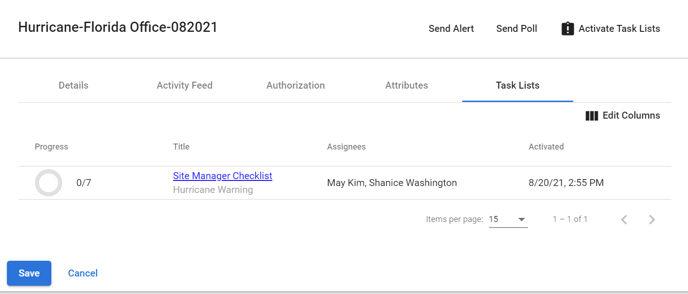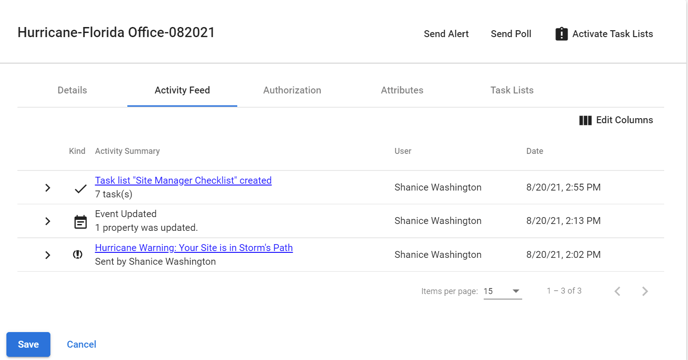 Mobile App
Open the Konexus Mobile app.
Select Incident Events from the Drawer menu.

Select the event that needs a task list associated with it.

Tap the plus button , then tap Activate Task Lists .

If a task list is already selected, simply tap Confirm to activate the task list.