Need help? Submit a ticket through the Service Hub.
As a visitor, you can quickly create a support ticket without registering.
Benefit of registering for the Konexus Service Hub:
The Service Hub/ Support Ticket Portal will allow transparency to your organization, showing all tickets that have been submitted by anyone at your company.
Additionally, you will be able to check the status of any ticket at any time, and see the latest history or messages for each.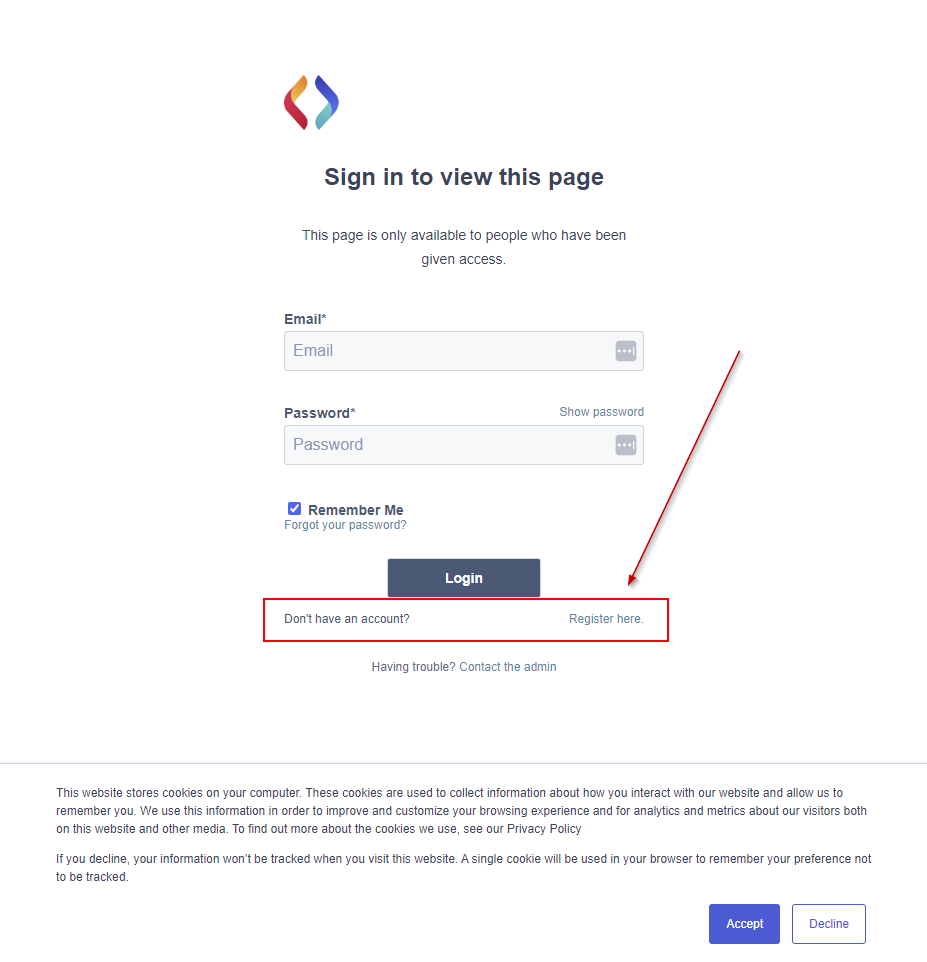 ⇒ After you click on 'Register here" you'll be sent to another screen to enter your email address and set up a password.
⇒ Use your company email address to register. Once you complete the registration step, you'll be told to check your email and action a verification email. The verification email comes from noreply@konexus.com and is sent on our behalf from our CRM, HubSpot.
If you don't get the email within a few minutes, check your spam folder. If you still don't get the verification email, you'll need to reach out to your organization's IT department with the following information: "I am expecting an email from noreply@konexus.com, mailed by: notify.hubspotemail.net, subject: Verify your email address at support.konexus.com and I have not received it. Will you please check the quarantine for this message and release it to me?" (See the screenshot below for an example of the email that is sent for verification)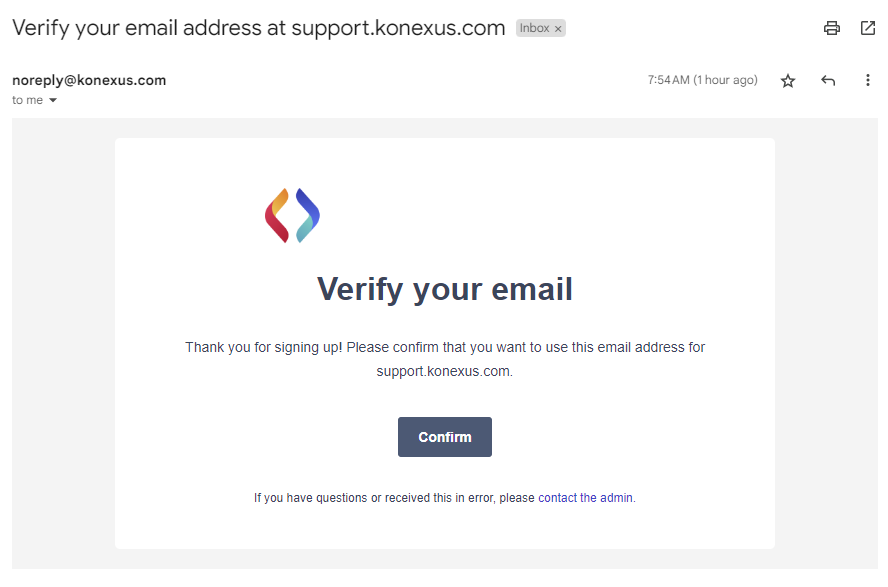 ⇒ To create a ticket within Service Hub, click on "File a Support Ticket" in the menu along the top. See screenshot below.
Alternatively, you can also bookmark this link to go straight to submitting a ticket next time: https://support.konexus.com/servicehub/new.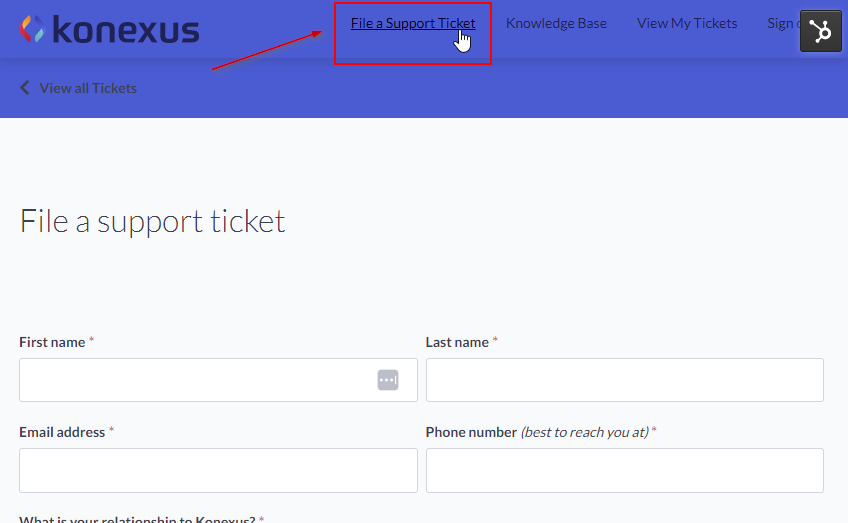 If your browser supports cookies, you shouldn't have to sign in to Service Hub again, unless you manually log out or delete your cookies/ clear your cache..
All of your company's current and past tickets will populate in the Hub once you register and sign in.
At the top of the 'View My Tickets' page or the main Service Hub page, you can toggle the 'View' between 'My Tickets' and 'Organization Tickets.'
As a reminder, you can create a Support Ticket for Konexus without registering (this is the fastest method if you are not already registered). Go to this link to create a ticket:
https://support.konexus.com/kb-tickets/new
Emergency?
As always, in the event of an emergency, please call our 24/7 support line for immediate assistance:
1-888-307-2013.