The following article talks about the different ways your public can sign up to get alerts from your jurisdiction.
Citizens and businesses have 3 ways to subscribe for Emergency Alerts and Community Notifications:
AlertCitizen myAlerts Mobile App
Web-based Public Opt-in through URL
Text SMS (text zipcode OR keyword to 38276)
Downloading the Public Mobile App
Search for AlertSense or Konexus in your respective store (Apple or Android).
Download the app called myAlerts.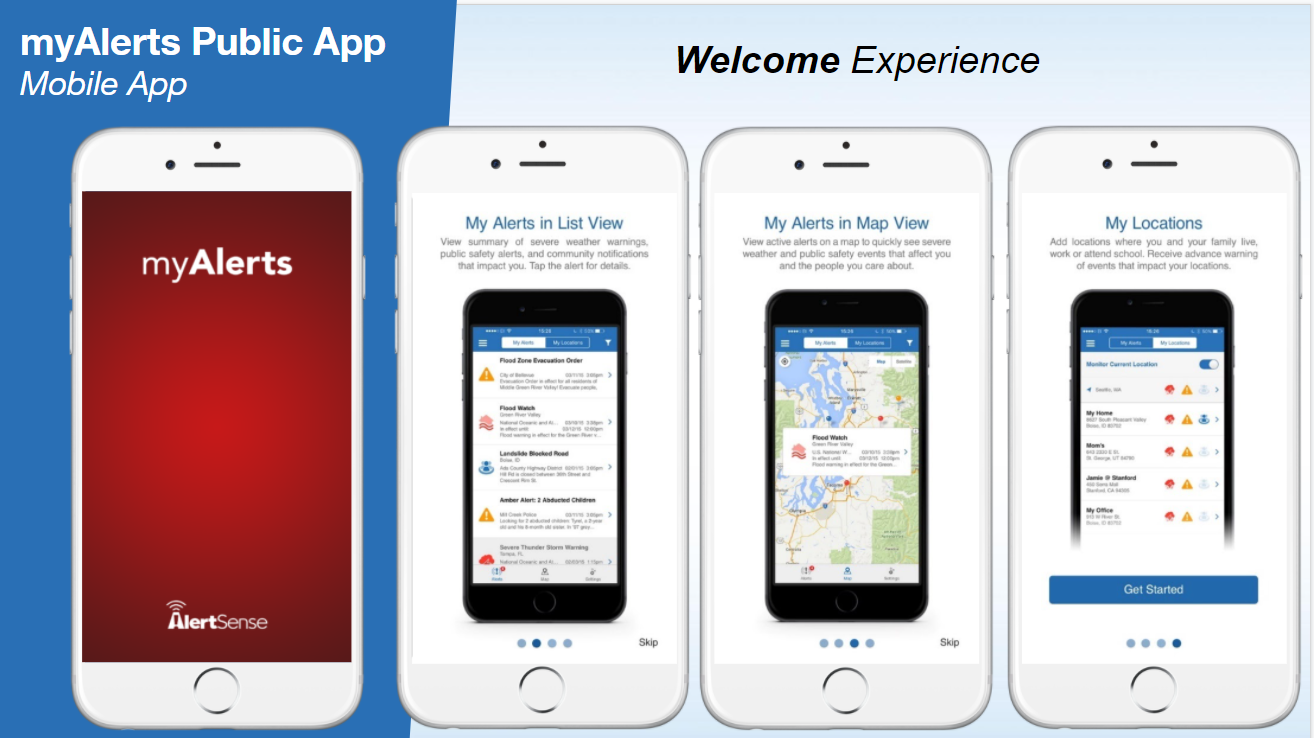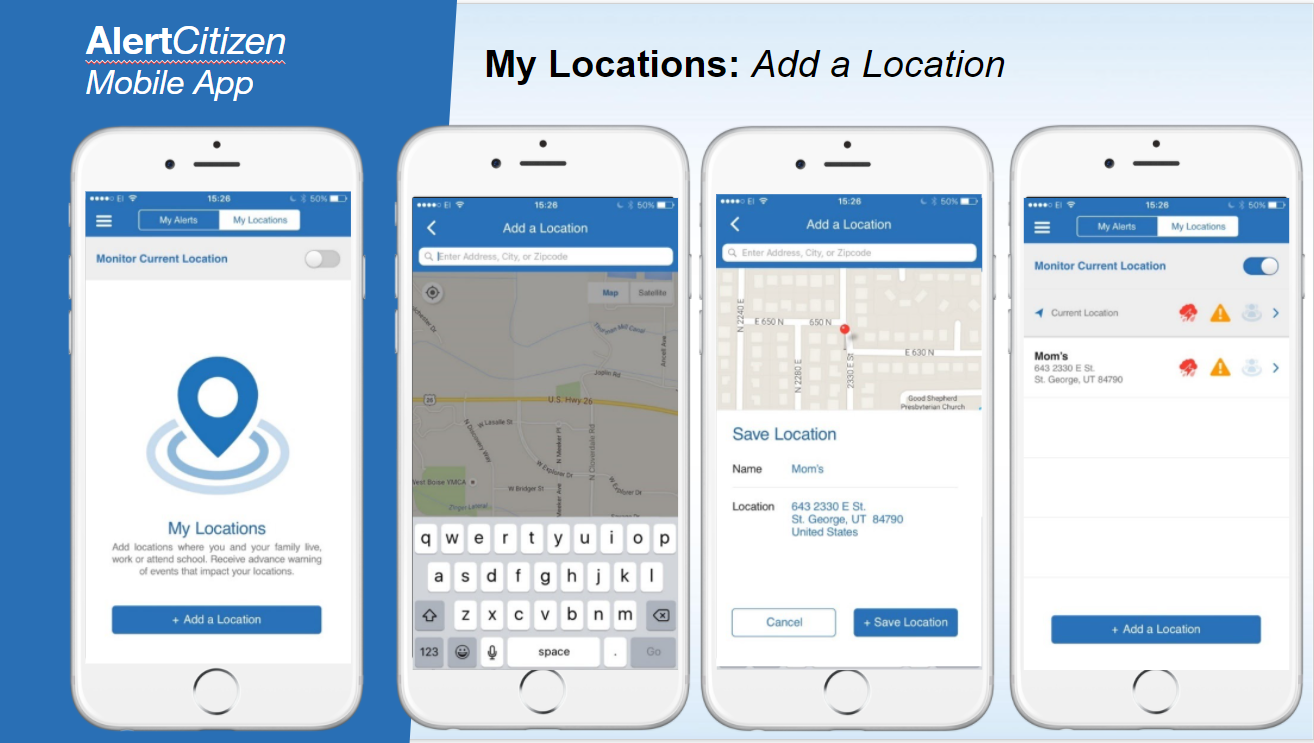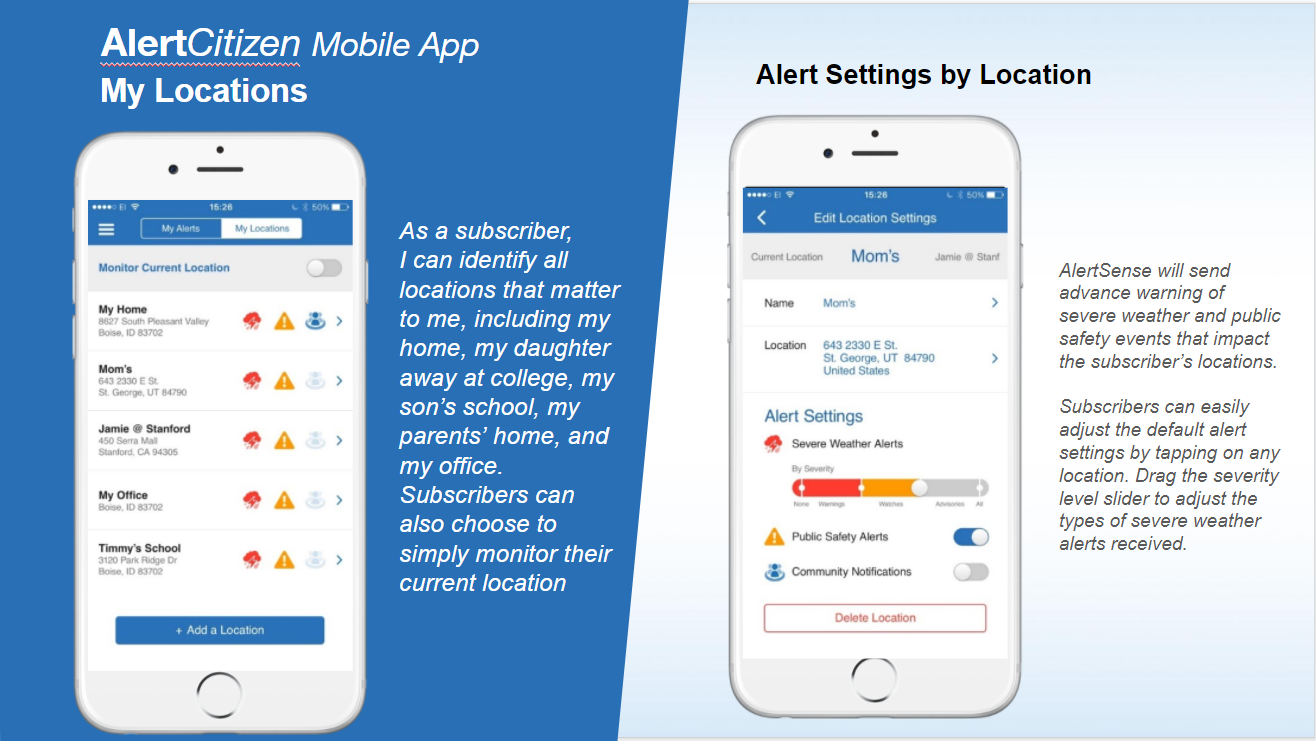 Web URL Enrollment
A customized web URL sign-up form will be created for you. Below is an example of an enrollment form. This can be advertised on social media and placed on your public-facing website to advertise signing up to receive alerts.
We do not require a subscriber to remember a username and password. Security for the subscription process and modifying a profile is based on the information entered at the time of enrollment with a phone number or email address.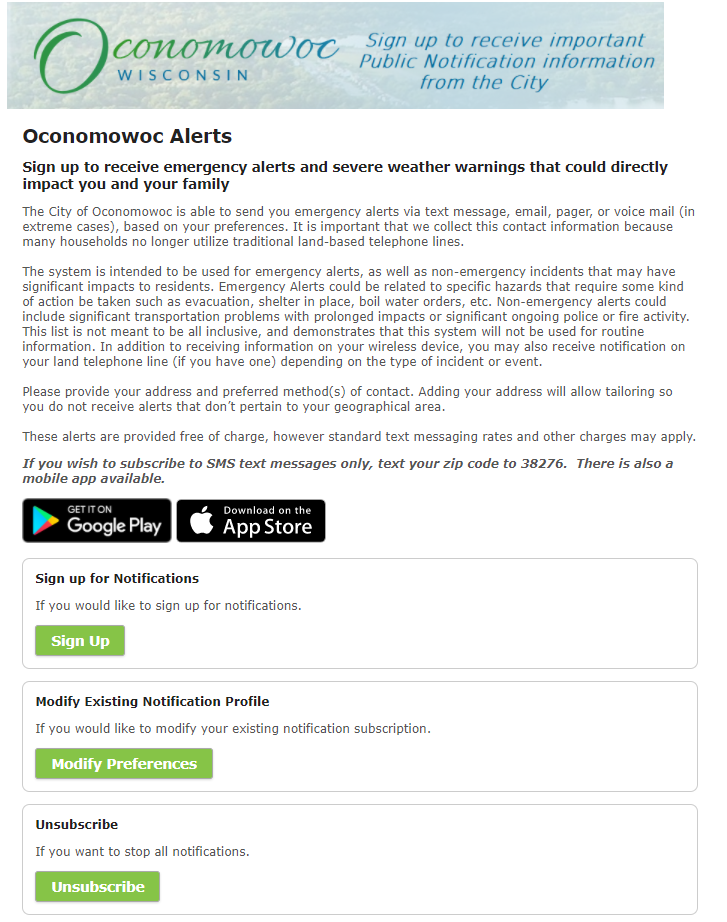 Subscribers will be taken to this enrollment page to choose between notification options.
Subscribers can sign up for alerts from your jurisdiction, automated alerts from the National Weather Service, and customized alert types chosen by the jurisdiction.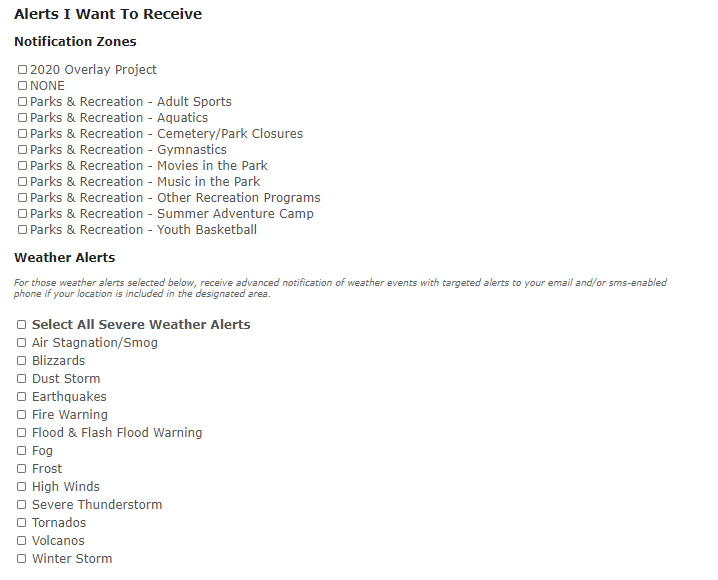 Once your public begins subscribing, you can find these under Manage Public Signups.
Text to Opt In
Alternately, subscribers can send a text message to 38276 with their zip code OR keyword to subscribe for emergency alerts from the entity only. They will not have the option to receive phone calls unless they opt in with the web URL.